Spouse/Guest and other optional activities:
Additional registration is required.
Minimums and Maximums must be met.
Pre-register and avoid additional on-site charges.
Behind The Scenes at the San Diego Zoo (Lunch included)
From your private bus enjoy a personally narrated tour that encompasses a large portion of the compound. Enjoy such sights as the Polar Bear Plunge, the African Plains, Cat Canyon and more. During this extensive tour you will hear the history of the zoo and learn about some of the ground-breaking advances in animal care that have been made right here in San Diego, and how those advances have been implemented in zoos around the world.
Disembark from the bus and be escorted behind the scenes. With an experienced tour guide, you will be taken to an area normally closed to the public, for very special up-close encounters! Some of the animal areas you may see are elephants, giraffes, koalas, camels, or hippos and okapis. This is sure to be a memorable day, so come and enjoy the thrills and wonders of the World Famous San Diego Zoo.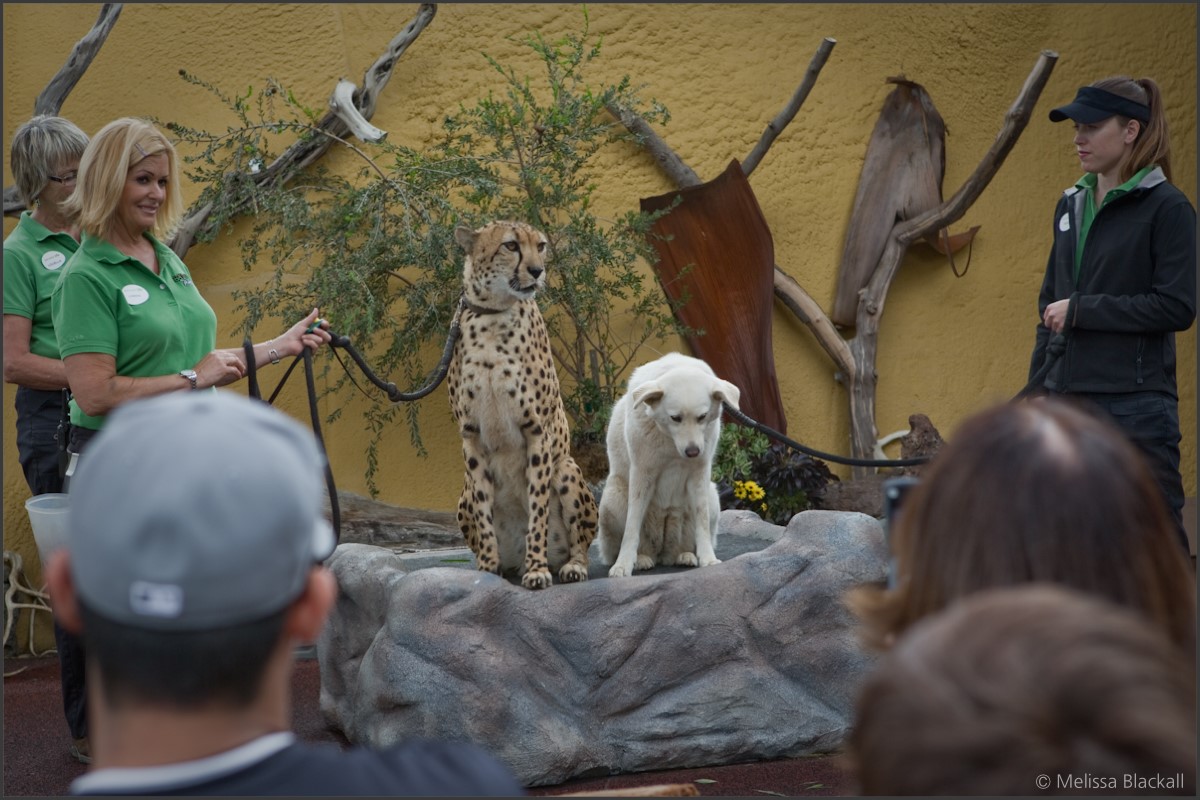 Animals in Action at the San Diego Zoo (Lunch included)
Ever wonder how exotic cats can navigate a tree branch while maintaining perfect balance, or how a cheetah and a dog can get along? Join us to see how our world-famous trainers encourage natural animal behaviors at the San Diego Zoo. Learn how these behaviors can also help with daily animal care routines—and hear amazing inside stories about each animal you meet. Someone from the audience might even be invited to join in a training session! Meet a rhino up close, see exotic cats climb and jump, feed the flamingos, and more! Bring your camera to this fun and interactive experience, as we bring the animals to you for an up-close view.
Our expert trainers will also take you behind the scenes to feed, touch, or help train some of our animal ambassadors. You will hear amazing stories about each animal you meet, and find out how the San Diego Zoo is helping to save species here and around the world. Some animals are unique to this experience and can only be viewed by attending Animals in Action!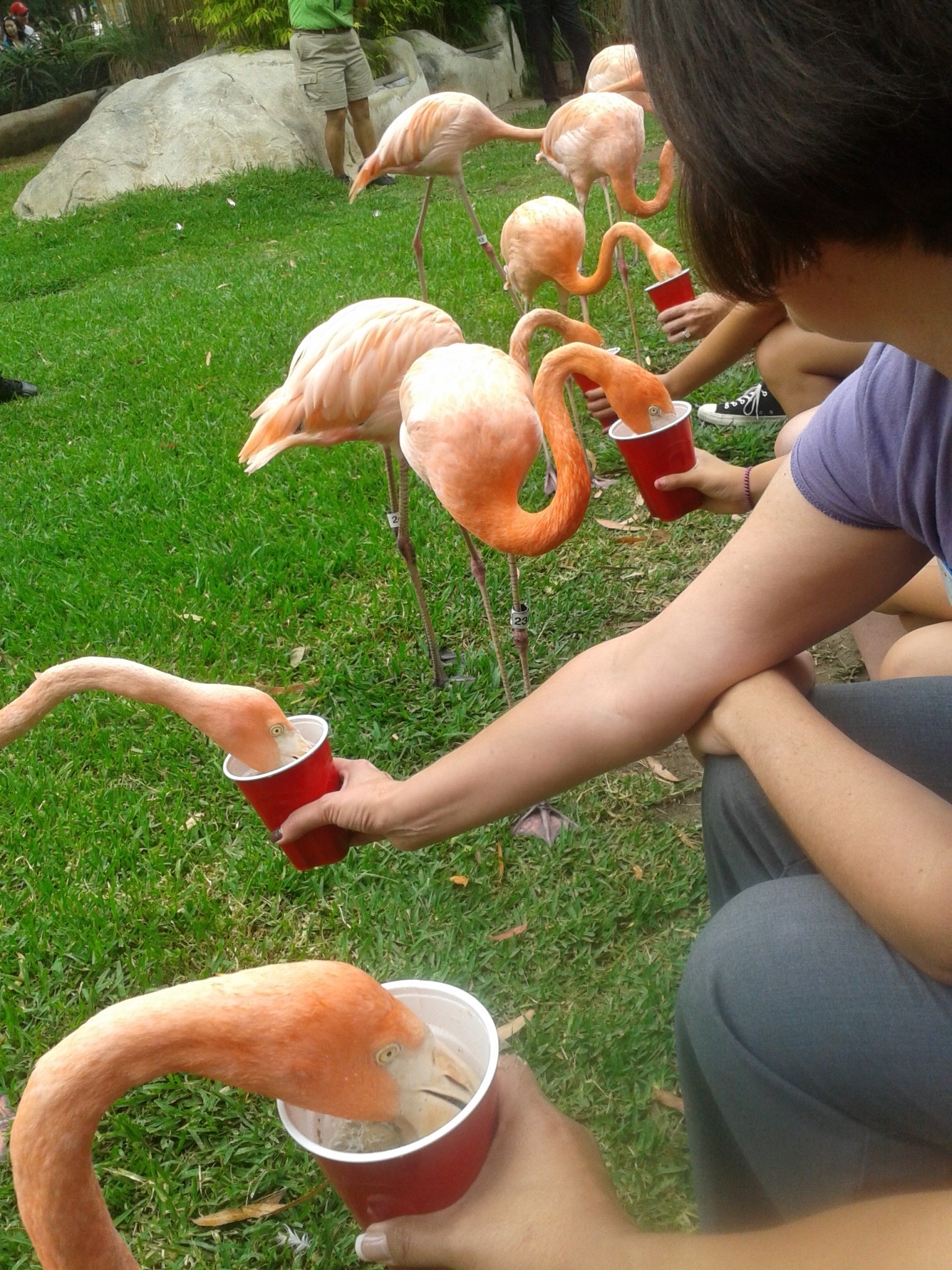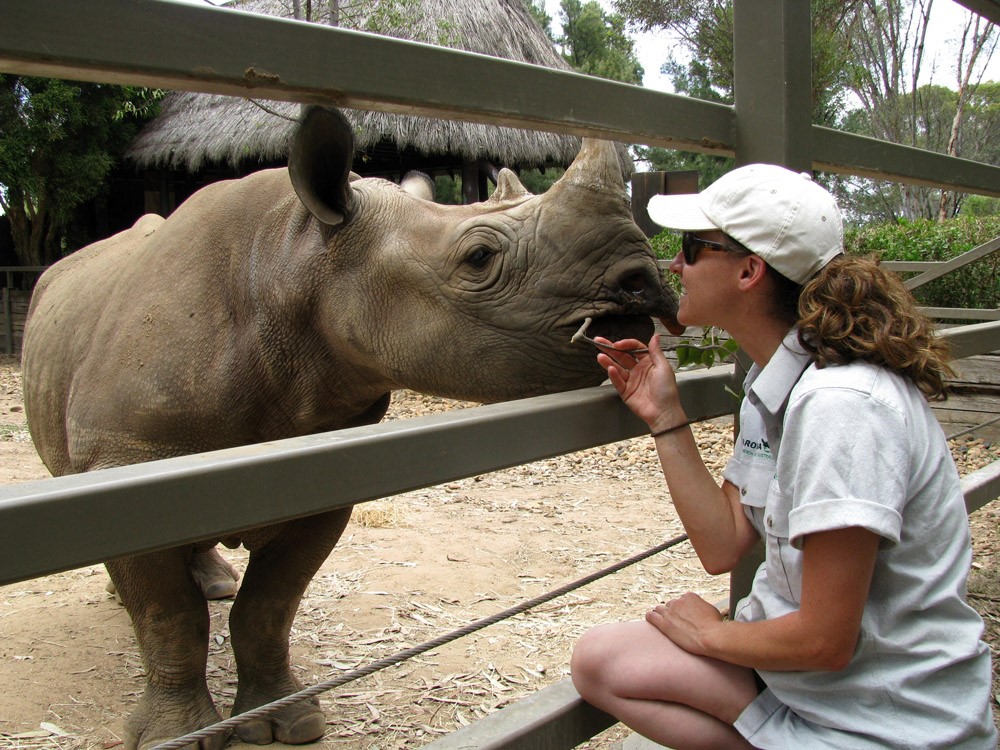 Behind the Scenes Tour of the USS Midway with Scott McGaugh,
author of Midway Magic and USS Midway- America's Shield. Followed by lunch at Casa Guadalajara
Prepare for a lifetime memory aboard the USS Midway Aircraft Carrier. Commissioned in 1945, she served proudly during the Korean and Vietnam conflicts, and in the Persian Gulf until retired in 1992. The ship of her class, she was the first carrier built too large to pass through the Panama Canal. Explore this floating city of the sea and relive 50-years of world history aboard the longest-serving Naval carrier of the 20th century.
This adventure includes a private tour of areas not open to the public. Exhibits range from the crew's sleeping quarters to a massive galley, engine room, the ship's jail, officer's country, post office, machine shops, and pilots' ready rooms, as well as primary flight control and the bridge in the "island over the flight deck".
She inspired all who served on her and now her "Midway Magic" continues to astound visitors from around the world and chronicle the achievements and sacrifice of those who defended our nation.
Your private tour guide is Scott McGaugh, noted author of Midway Magic and USS Midway - America's Shield. Scott is a nonfiction writer who believes history is best shared and preserved on a personal level, both as a source of knowledge and inspiration.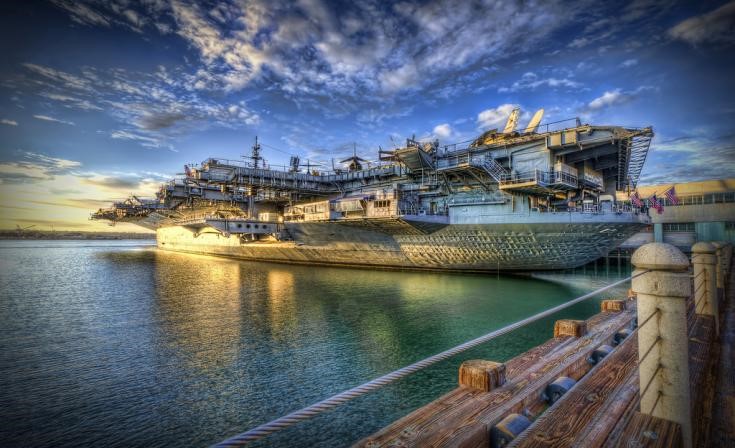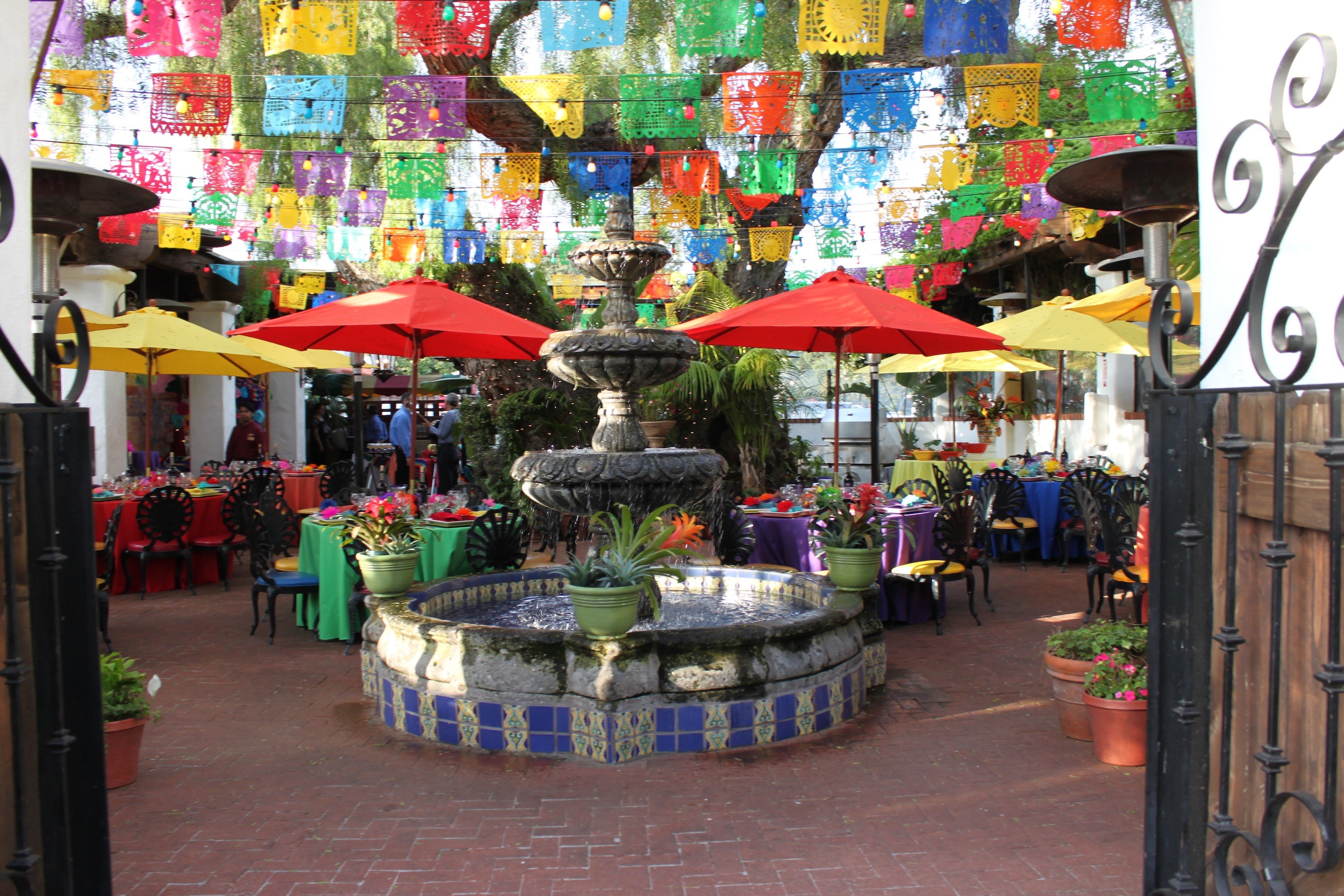 Private Tour of the Birch Aquarium and Shopping in La Jolla (Lunch on your own)
One of the largest oceanographic museums in the country, The Birch Aquarium at Scripps is beautiful and sits above the sea on the cliffs of Torrey Pines. The Birch Aquarium offers outstanding views of the Pacific Ocean and an interactive learning experience for all visitors. Take a tour through the Hall of Fishes, the new immersive bioluminescent Infinity Cube, and the phenomenal one-of-a-kind seahorse exhibition. Then, venture outside to the tide pool where guests can touch mammals that thrive in a simulated tide pool.
While La Jolla is known to be one of the most affluent communities in the United States, its beautiful cliffs and natural scenery and friendly residents give it a charm like no other place in the world. Upscale designer boutiques, world class restaurants overlooking the Pacific Ocean and an array of art and antique galleries all with magnificent seascape views, make La Jolla one of the most popular destinations in the world. Shopping in La Jolla is world class!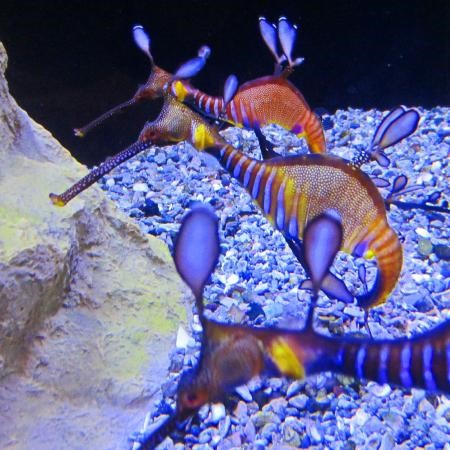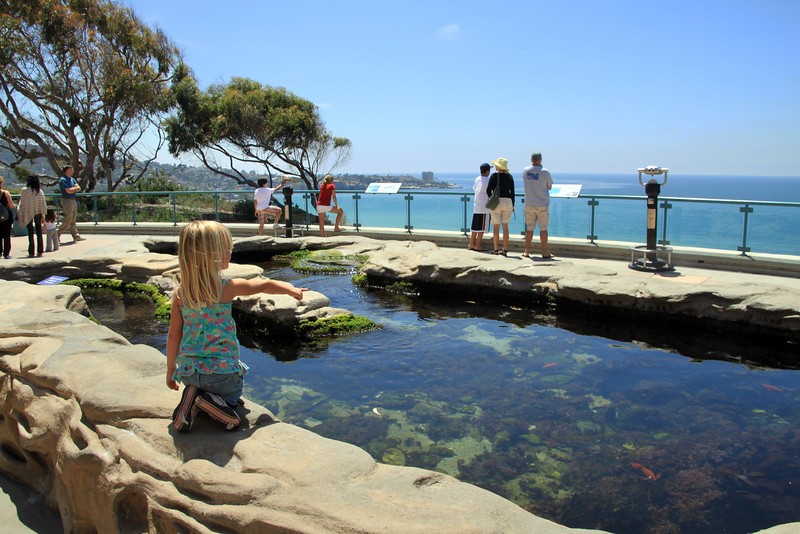 RTA Golf Tournament at Maderas Golf Club
Seven years running Zagat Survey top ranked Golf Course in San Diego County, Maderas Golf Club offers beauty and challenge as it winds through the cliffs, rock outcroppings, creeks, and forests of the inland hill country of north San Diego.Golf in San Diego has never been better, step onto the first tee and enjoy the courses three lakes, five waterfalls, and over forty acres of native wildflowers. Maderas Golf Club is the number one golf course in San Diego for a reason, experience it for yourself.