The Legacy of the Wood Crosstie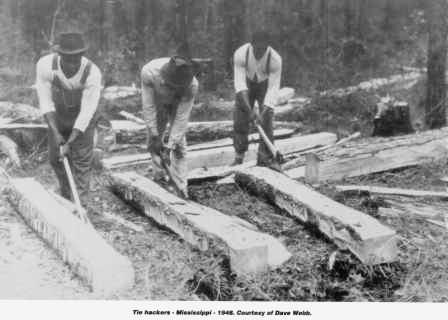 Come along for the ride as the Railway Tie Association tells the remarkable story of the most successful product in the history of industrialized North America - the wood crosstie. Rare archive footage from the early part of the 20th century highlights the days of hand hewn ties, stream locomotives and the building of the North American rail transportation system. Vintage material combined with video of modern railroading in action along with interviews from Paul Webster, author of "A 150 Year Success Story: The Wood Crosstie", and others reveals the important role of crossties in the 21st century and beyond.
This educational, entertaining, and inspiring 12 1⁄2 minute look at the unheralded workhorse known as the wood crosstie is available in DVD or VHS format for ONLY $10.00 plus $3.95 Shipping & Handling. We accept Visa, Master Card, Discover, and American Express.
Store Please visit our store to order RTA publications.
Click here to watch the Legacy of the Wood Crosstie.